We are happy to announce that we received 34 submissions from school students across Europe who participated in the TIES student challenge and produced very interesting audio-visual collage about (i) what makes them feel at home when going for a walk around their neighborhood and (ii) the journey of an important object in their everyday life. Assessing the message and the creativity of the sound collage overall, we selected four winners and two honorary mentions, which showcase the diverse perspectives students have on migration and identity. Congratulations!
Take a look at their work below.
Winners
Tessa W.
What the TIES Jury says: Tessa's collage retraces the production and transportation of a favorite piece of clothes, a Victorian blouse. She highlights in a very creative and original way the connection between migration and self-expression. The images and the sounds form a great interplay, and the choice to trace the blouse's journey "backwards" makes for an interesting perspective. The collage manages well to capture the notion of an object that travels to find a home with someone who ends up loving it!
Introduction text
I've chosen to show one of my favorite clothing pieces. It's a handmade Victorian blouse from a Lolita shop in China. This shop is very customer and worker friendly and also doesn't ship in plastic. This blouse means a lot to me because I can express myself in it and make my ideal clothing style come to life.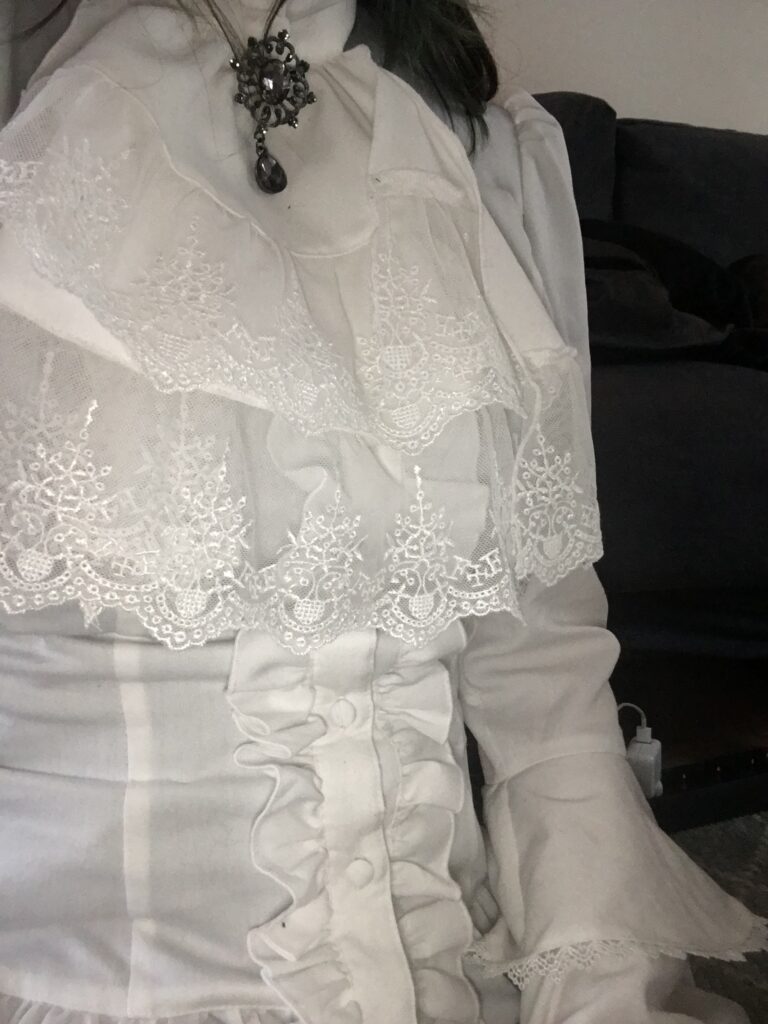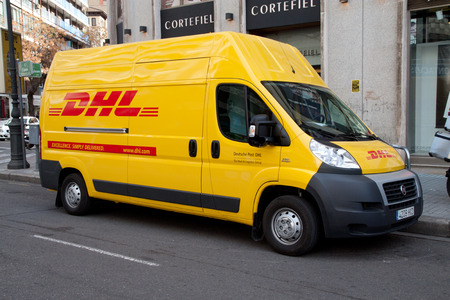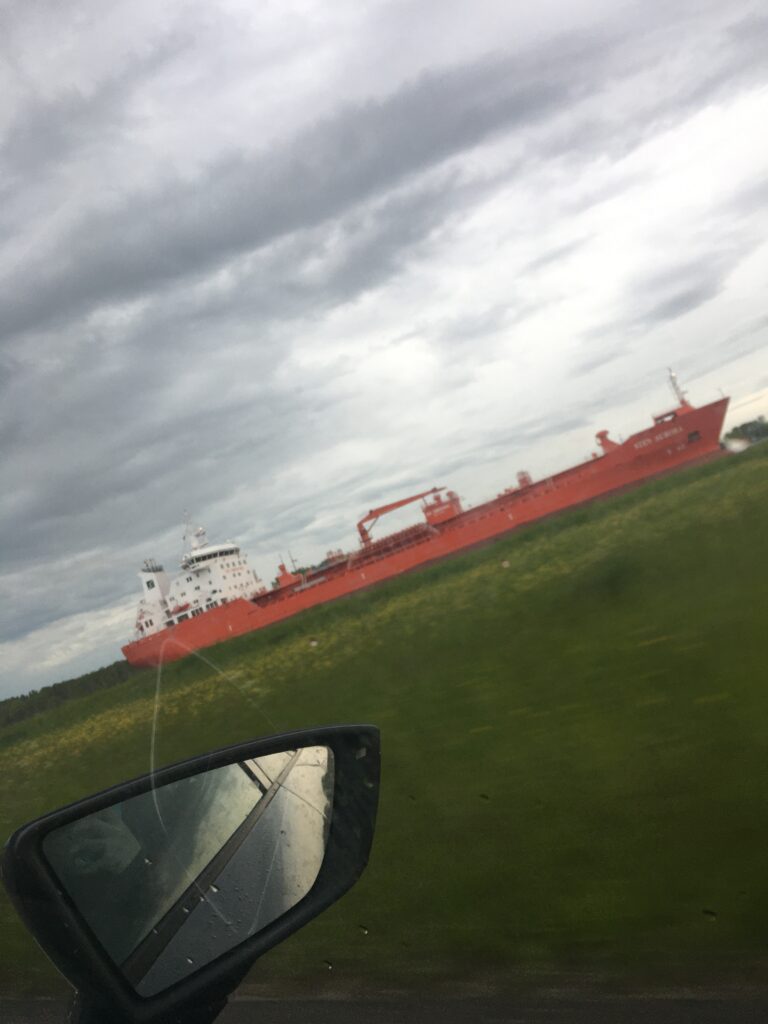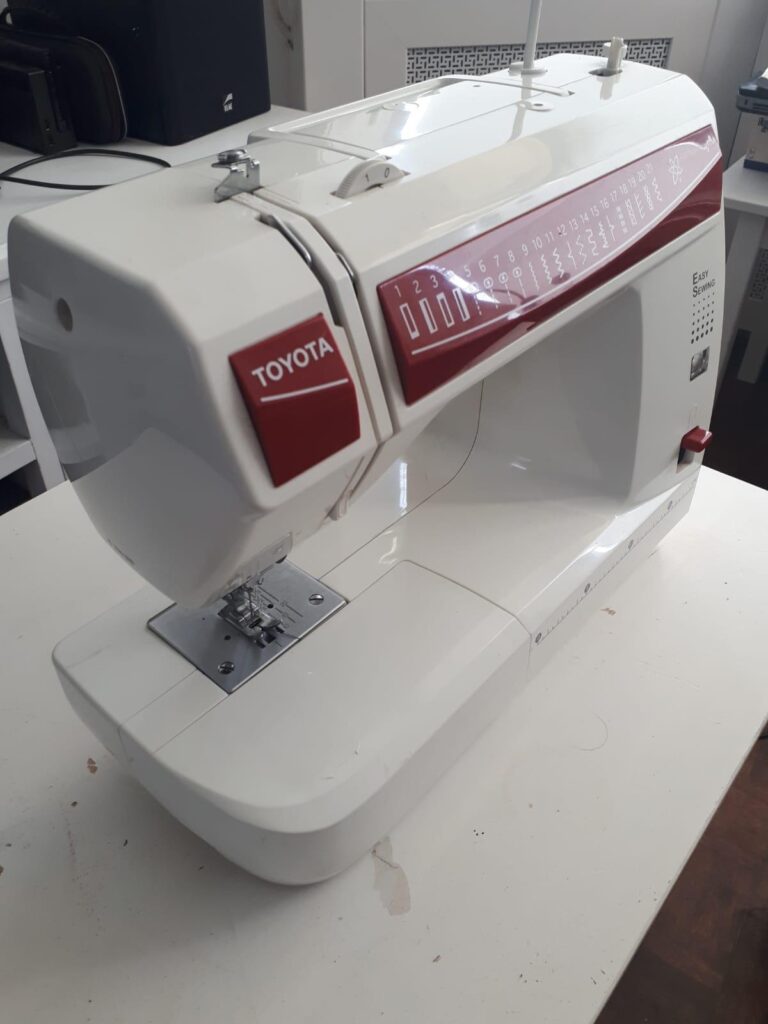 Max S. and Nicolas G.
What the TIES Jury says: Max and Nicolas reflect on how their smartphones were produced. We found that their collage sends a powerful message in a creative manner that makes the audience reflect upon the human costs of production. They managed very creatively and effectively to combine the pictures with sounds.
Introduction text
There is no denying, blood is sticking on our smartphones. But that blood, which was caused by physical damage, is just one of the major problems of mobile phone production. If you were to cover all subjects of pain and suffering, you would need to think about a lot more things. Like People, that are mining all sorts of metals. Does not sound like a big problem to you? Well, then you must consider that the miners must let their sons and daughters work, because they themselves are just too poor, to feed them. These kids cannot go to school, they have no friends, no fun, and you certainly cannot talk about joy in their life. But those are not the only people connected to smartphone production, which are that poor. Factory workers in China are, even if at first glance it does not look like it, poor too. The conditions in those factories are extremely bad. They work constantly and are not allowed to sit, although they could. They are doing the exact same thing, all day and have to work unpaid overtime every day, because they would be getting fired if they weren't. You just hear the harming sounds of those machines every day of the year. The factory workers can barely feed their children, because of the low income. We want to spread awareness for all the people who are playing candy crush, not knowing that their smartphone in fact is bleeding.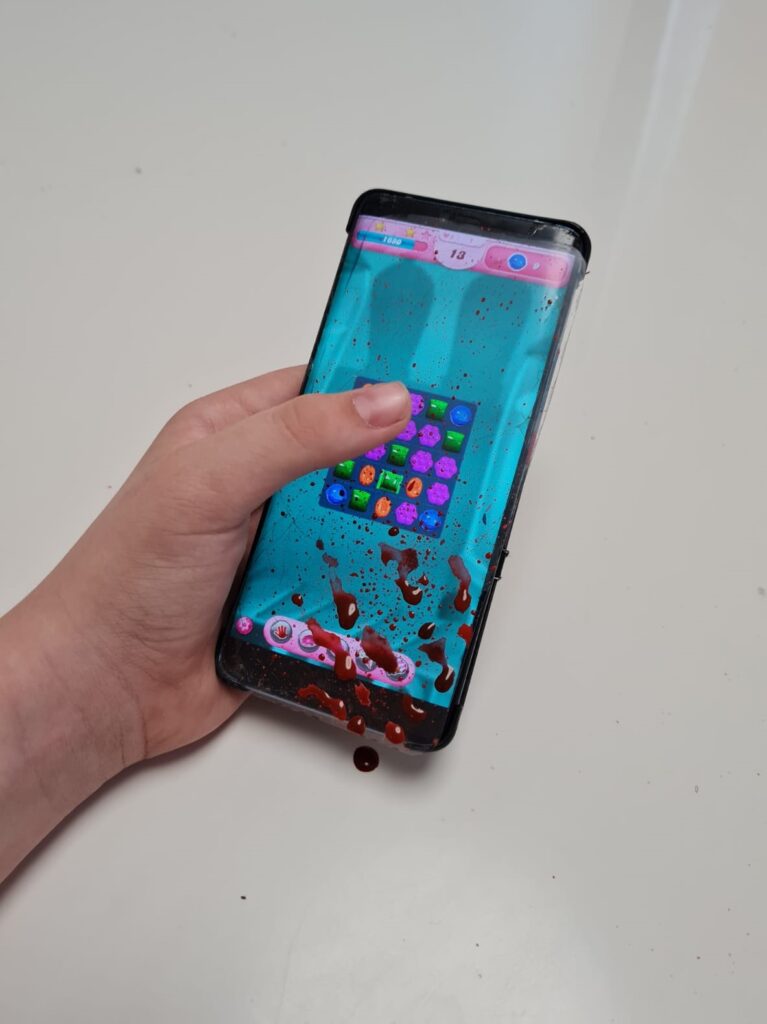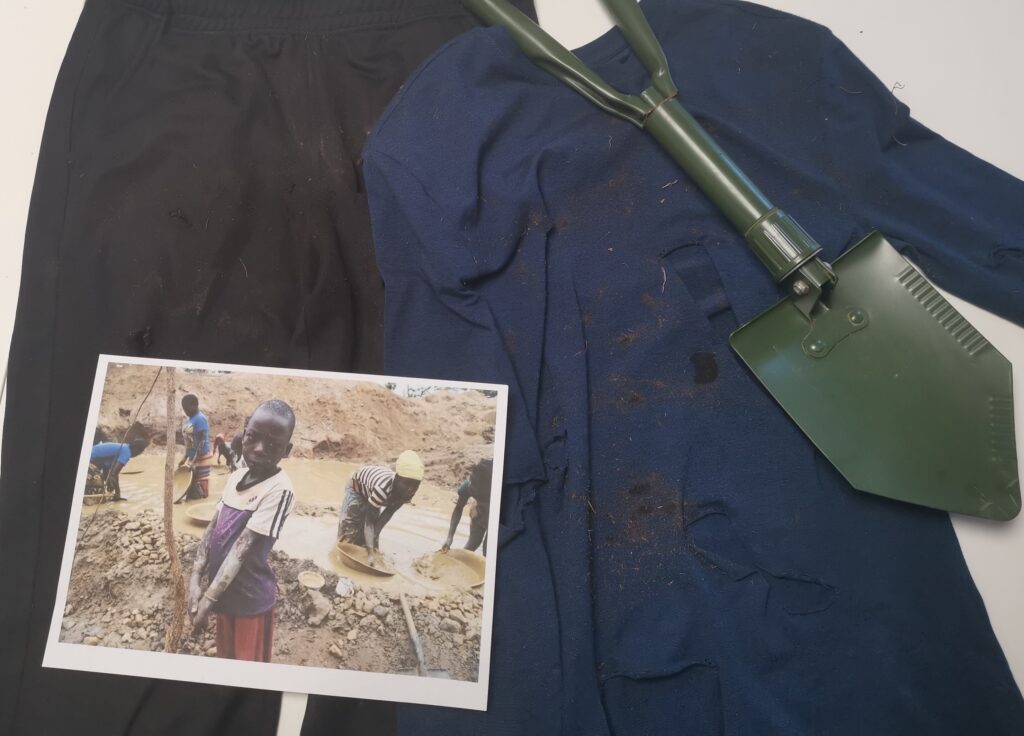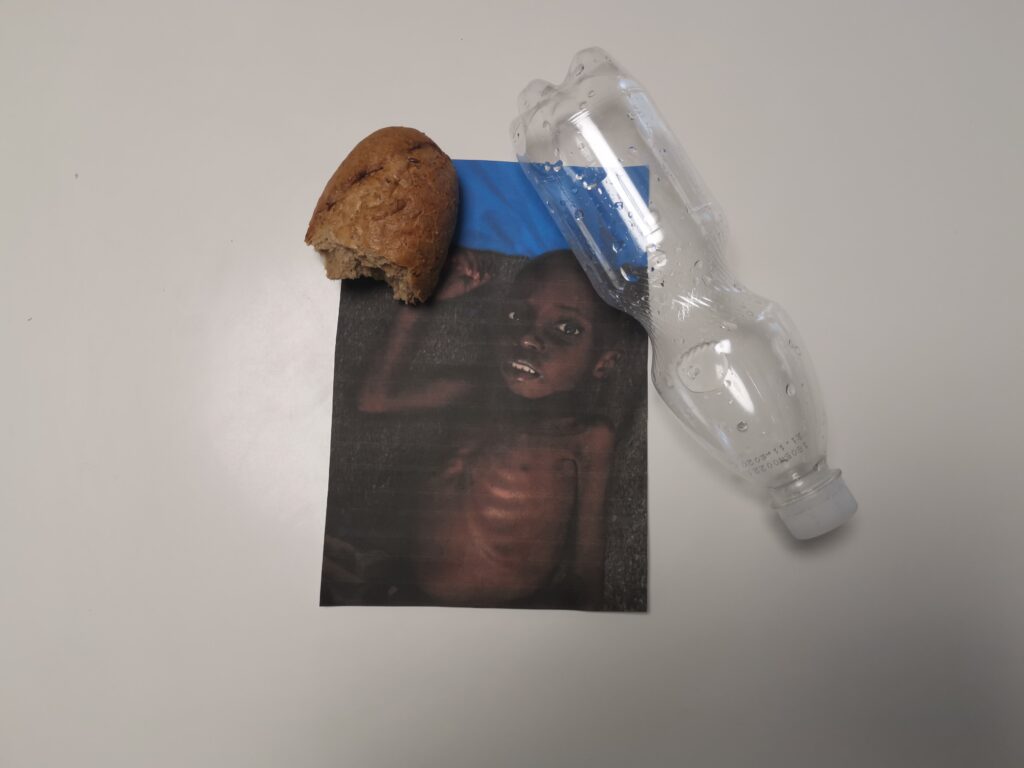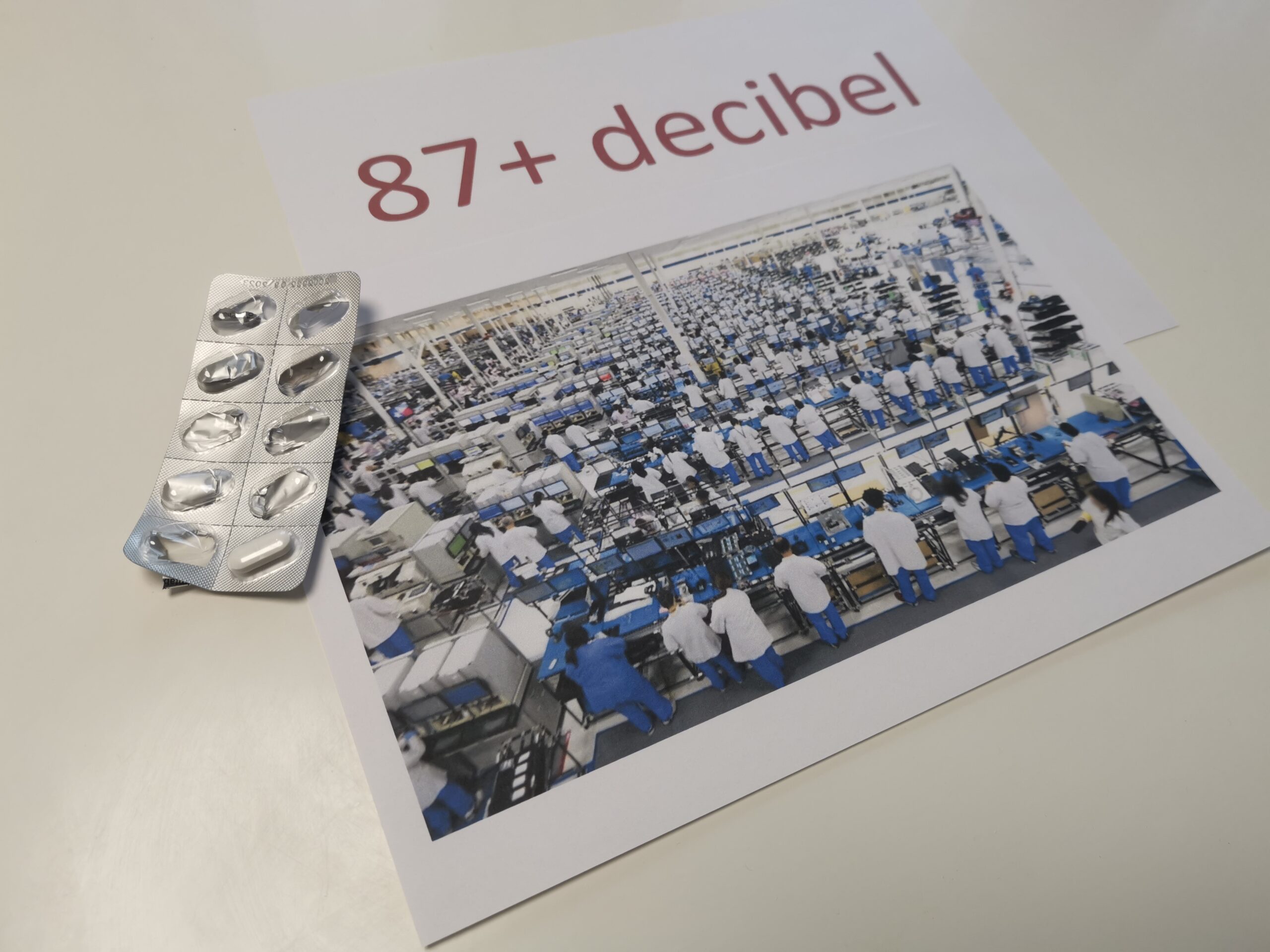 Matteo S.
What the TIES Jury says: Matteo's collage retraces the concept, production and journey of his favorite sneakers. We found that his collage is very original and embodies the migration of culture and the objects that symbolize that culture. His story follows very well the journey of his sneakers and shows also with a good note of humor how his big shoe size inspired him to look beyond Italian shoe shops.
Introduction text
I chose this pair of shoes, the Air Jordan 1, because I feel very attached to them. The concept of the shoe was conceived in 1985, by Michael Jordan, a famous American basketball player. Mine in particular is a success model from 2016, the coloration is also called "Kentucky" as it uses the colors of the same-named university.
The sneaker was produced in China and, because of the rarity and age of the model, I recently bought it used, but in good condition, from a guy in Phoenix, Arizona. I couldn't buy it in Italy because of my very large shoe size, since unfortunately I wear 49.5 (US: 15), a very rare size. (To be clear, most shoes are only sold until size 47 or sometimes 46).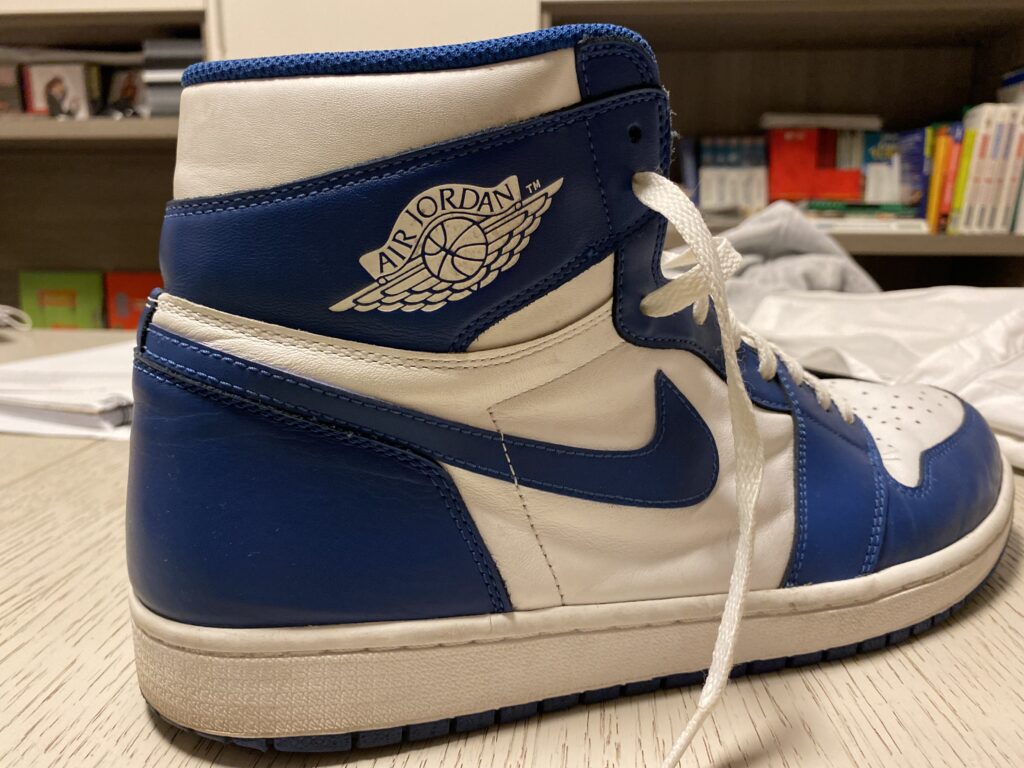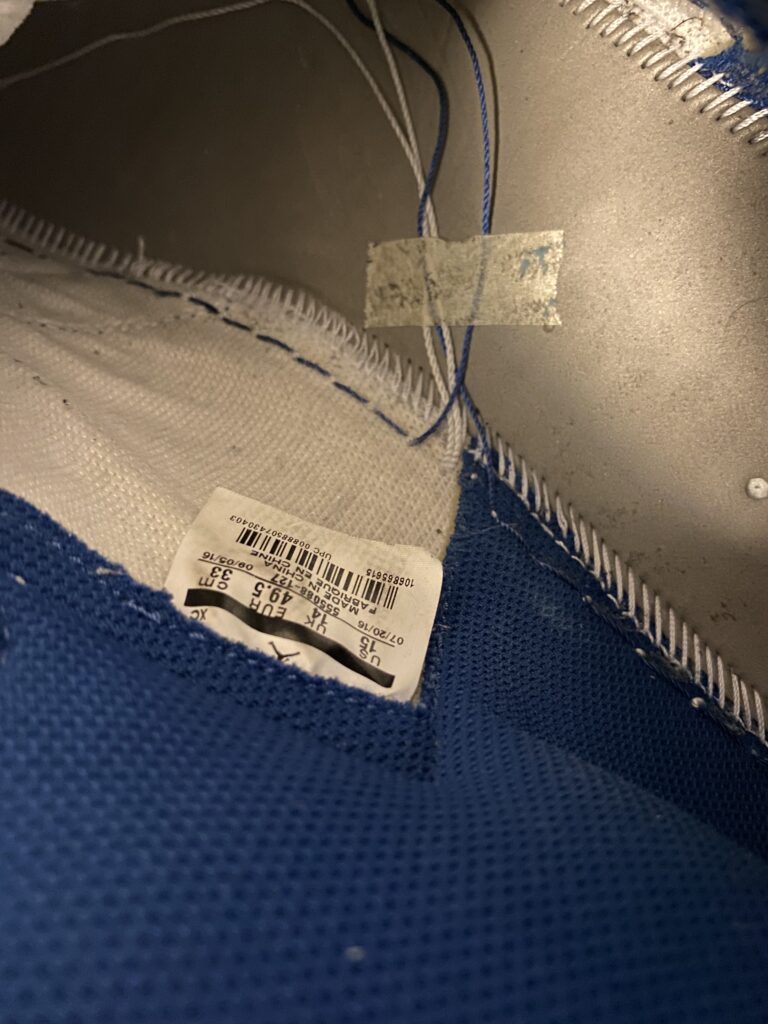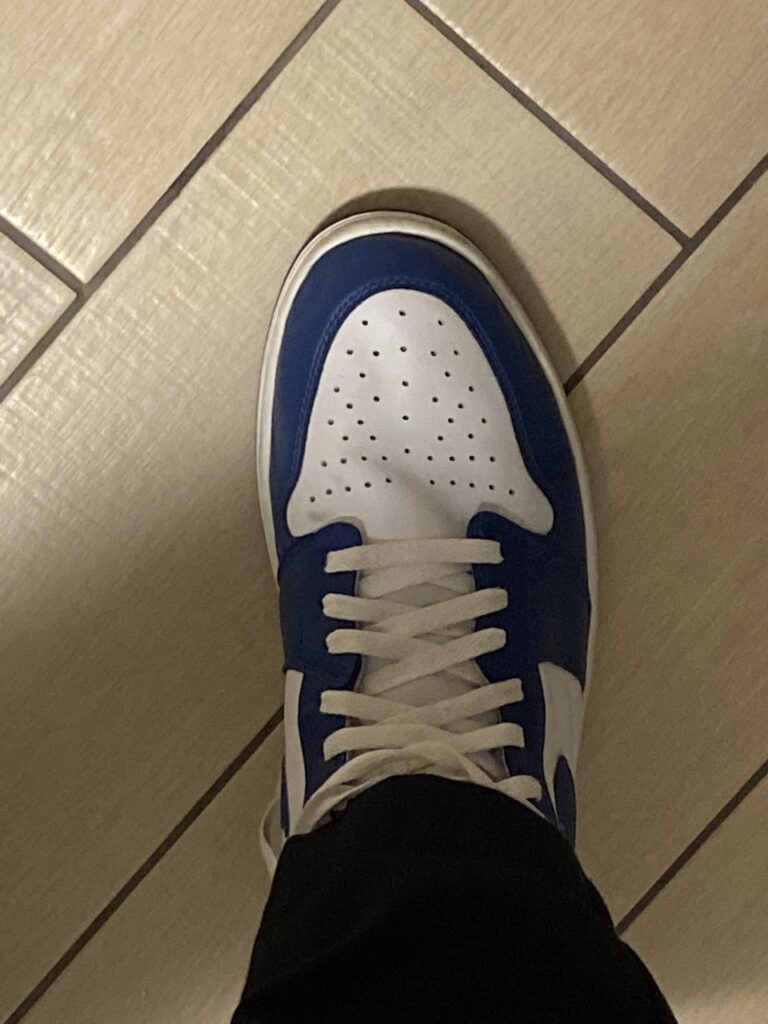 Marco F.
What the TIES Jury says: Marco's collage combined the idea that objects can travel both through space and time. It is a well thought-through compilation of sounds and pictures that portray the diversity of migration – across generations and countries – that always surrounds us in our everyday lives. It made an interesting connection between the two prompts: things that migrate, and things that have a high personal importance to the author.
Introduction text (translated from Italian)
The three pictures I chose have a special meaning for me, in fact 2 of them (the bicycle and the book) are objects that belonged to my grandparents and have been used by three different generations and are still in almost perfect condition; in a way, one can say that these things have "migrated" through different generations. The third photo shows a collection of various sands and shells found in the various places where we have been on vacation and it reminds us of the beautiful experiences we have had.
I can therefore say that all the things I photographed, besides having, for me, a very precise meaning, have also "migrated", even if in different ways.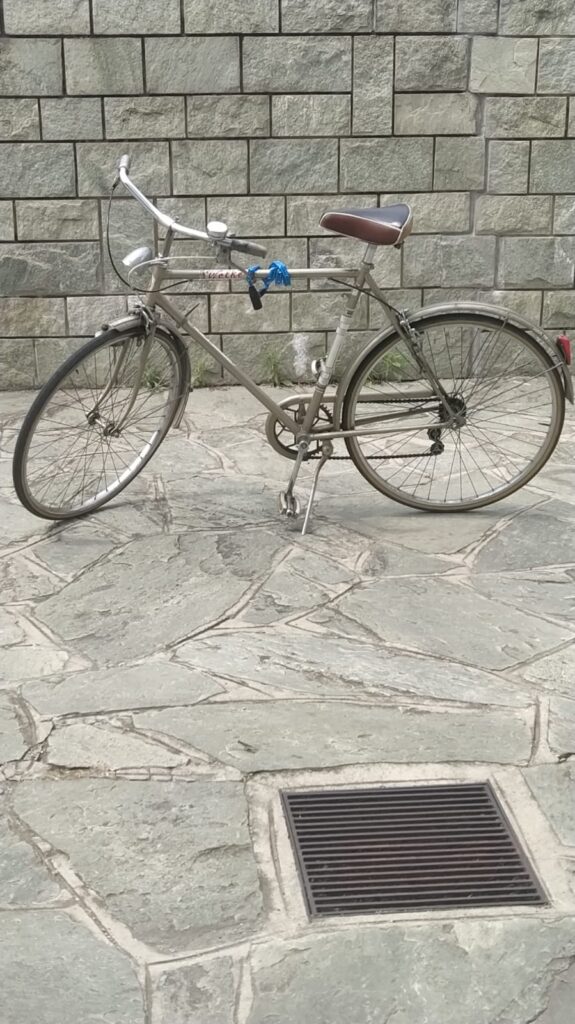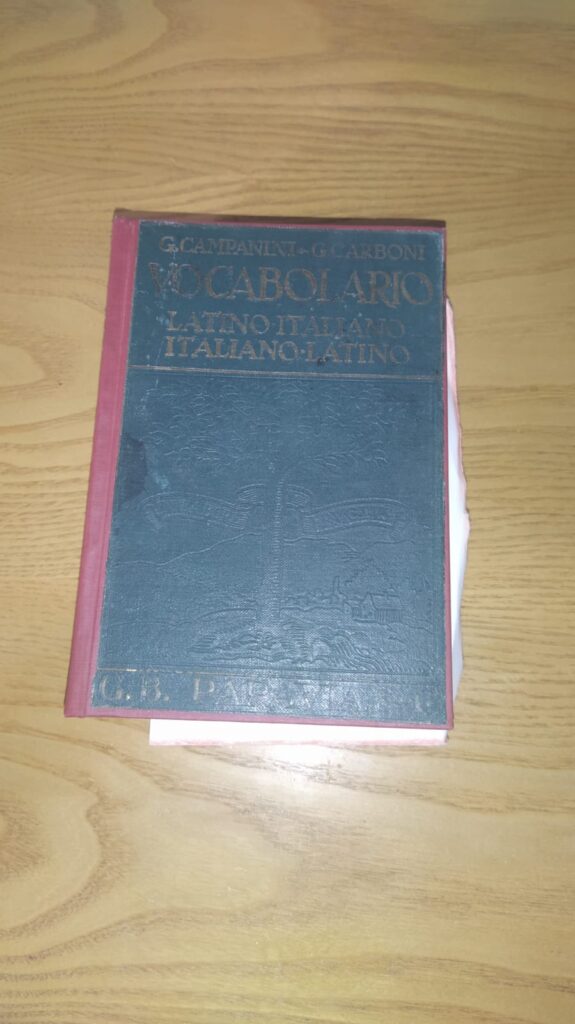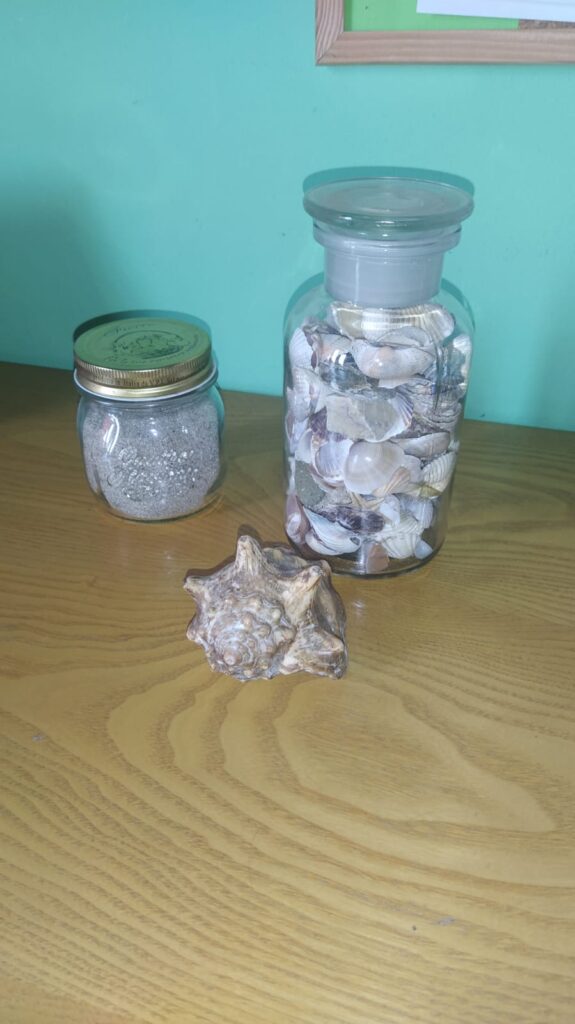 Honorary mentions
Maddalena P.
What the TIES Jury says: Maddalena's collage is a beautiful and artistic collage conveying her emotions and perspectives on places that matter to her. The reflective introductory text makes the pictures and sounds come alive and effectively turns them into a very personal identity walk through your past and present.
Introduction text
Today I was walking on the streets of my small village. I was observing the nature around me and taking pictures of the things that inspired me most, and while doing it I made a sort of jump in my past, both the most recent past and the farthest. I decided to take pictures of the things that belonged to my past, which are still part of my present. I have never felt attached to nature that much, however I am a great observer and I've always wanted to let nature enter my soul. When I was a child I used to go to the playground, but it was different from the one I saw today: I still remember the laughter of my friends, but today it was nothing like ten or twelve years ago. Since I felt sad because of that image, which is still impressed in my mind, I did not stop walking, and like a flashlight that can brighten the night, I was hit by a light: it was the sun, the red flowers and the sound of the birds chanting. It was the image of the animals resting in a garden. Thanks to this experience I understood the importance of being surrounded by people that you love and that love you as well. A tall tree, even if alone, is still lit by the sun, but in an abandoned playground the light is not enough, only the laughter of children would make it look more powerful.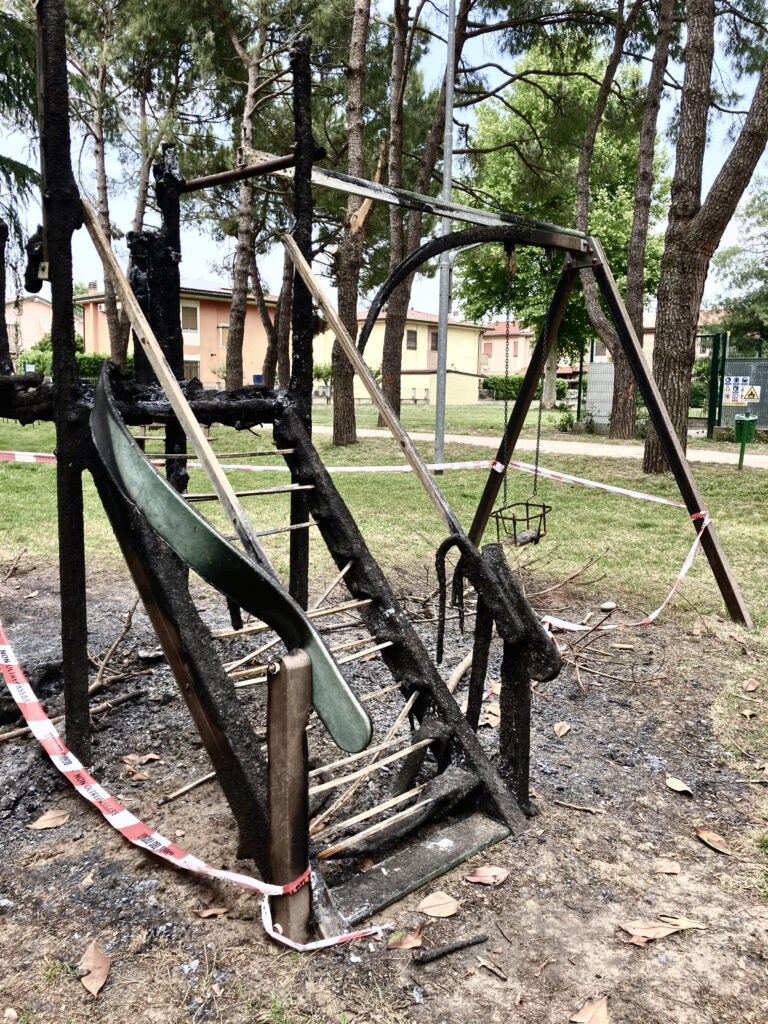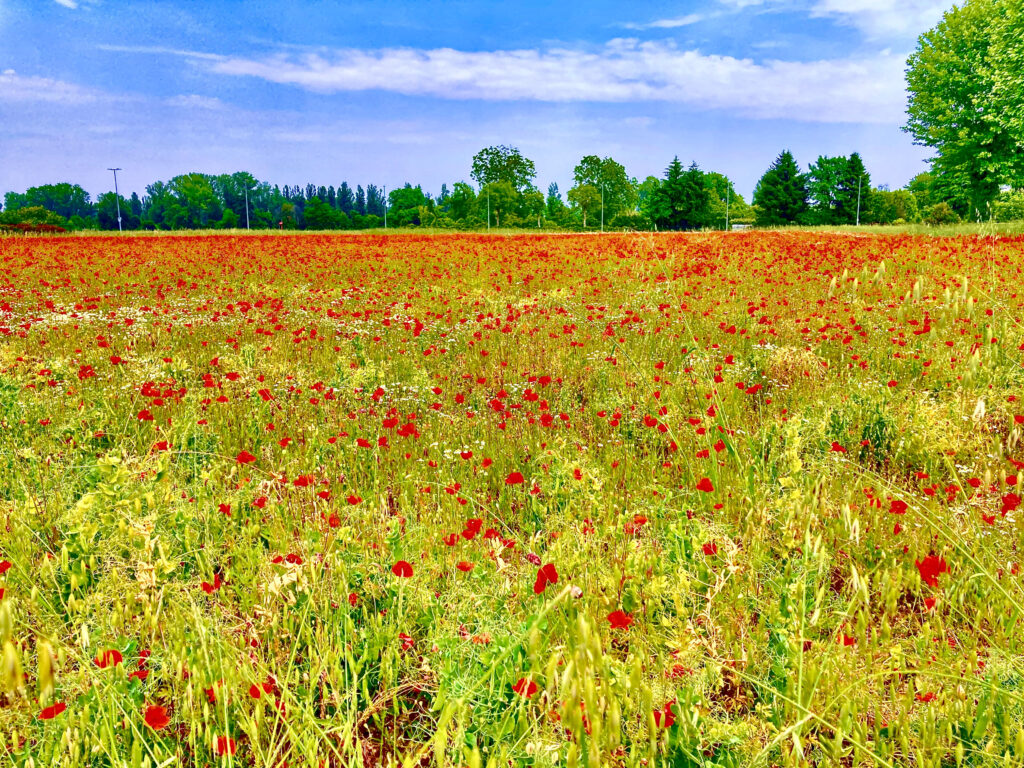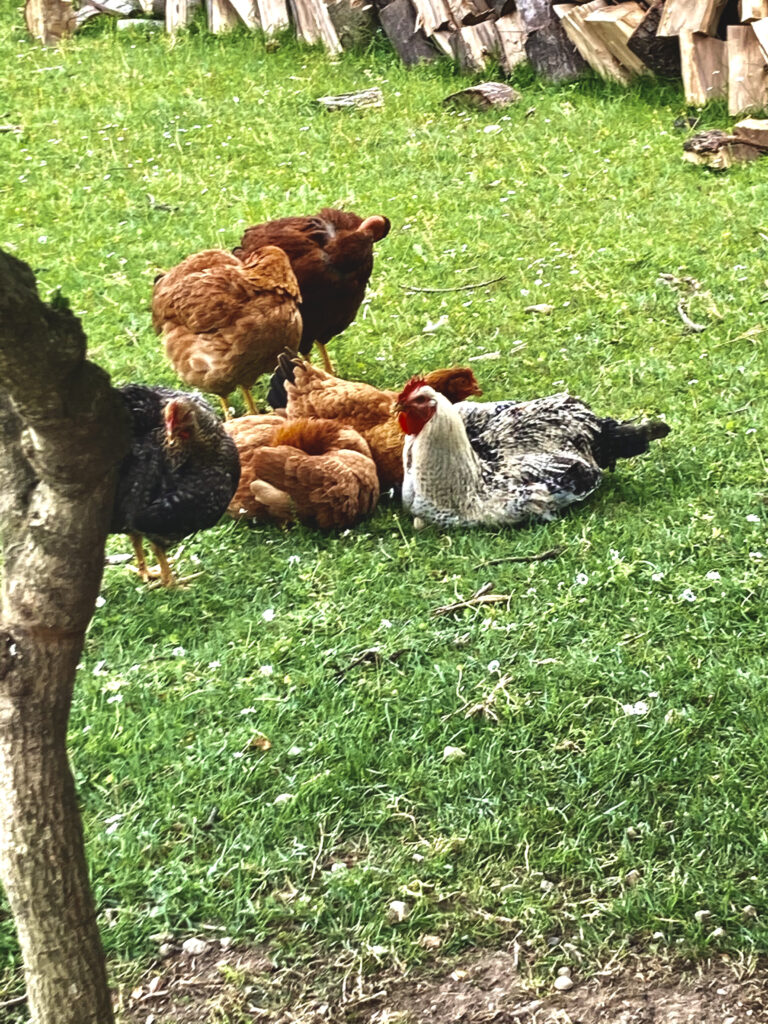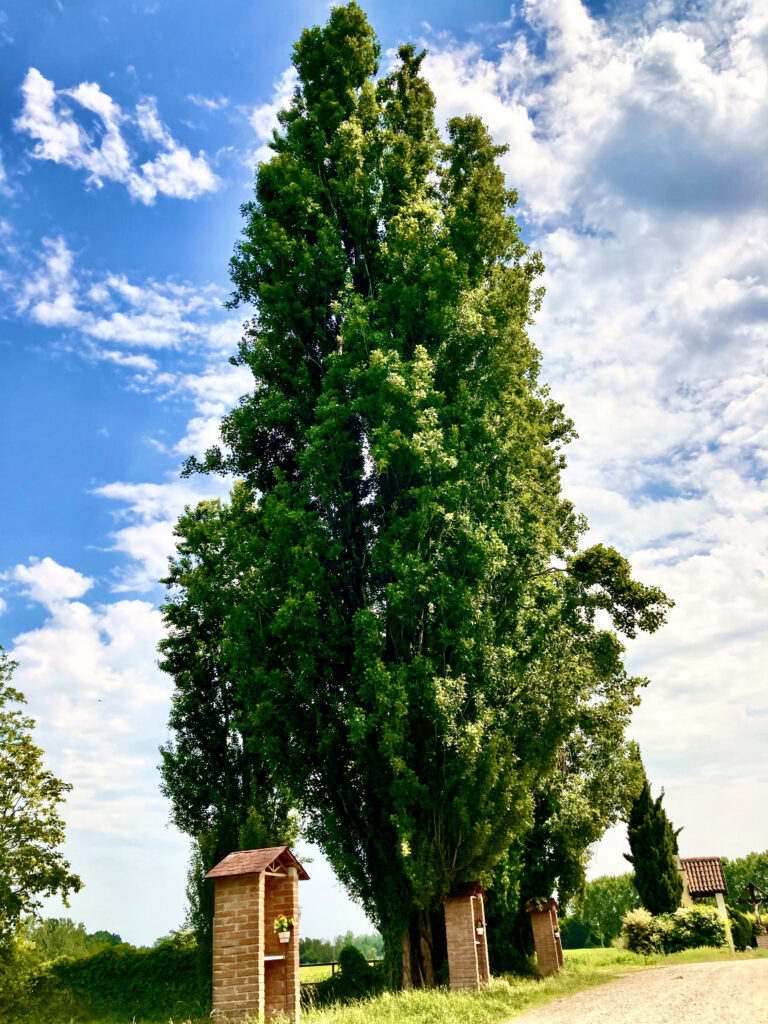 Camilla F.
What the TIES Jury says: Camilla's collage reflects on how the metro and her resemble each other. The piece makes an original connection between her thoughts and places which surround her and how our experiences in places sometimes mirror our ways of thinking. We especially liked how she combined the aesthetics of the images with sound.
Introduction text
(translated from Italian)
The metro can seem a long way from what you consider home. But anything that is chaotic, full of people one different from the other getting on and off, represents a bit of home. My house is always full of people coming in and out, because anyone is welcome at home. If there are people, there are voices, laughter, chatting, a bit like in a crowded place like the metro can be. But the people on the metro also represent a part of me, those many people who are different from each other are like my thoughts that most of the time are at odds with each other, without having any point in common. In short, even the metro, so far away and different from home, has something in common with me.